Surat (Gujarat) [India], November 10: On the maiden visit of the Executive Director of Canara Bank, Shri Ashok Chandra, Surat Regional Office conducted Mega MSME Credit Outreach Camp on 08/11/2023 at Surat. The event was also graced by Shri Shambhu Lal, Circle Head-Ahmedabad and Shri Sudhansu S. Sahoo, Regional Head-Surat. Many prospective MSME customers were present on the occasion and sanctions were handed over by ED Shri Ashok Chandra. As Canara Bank is also celebrating Founders Month and SHG month this November, hence SHG camp was also conducted for social empowerment of women in the august presence of Executive Director Shri Ashok Chandra.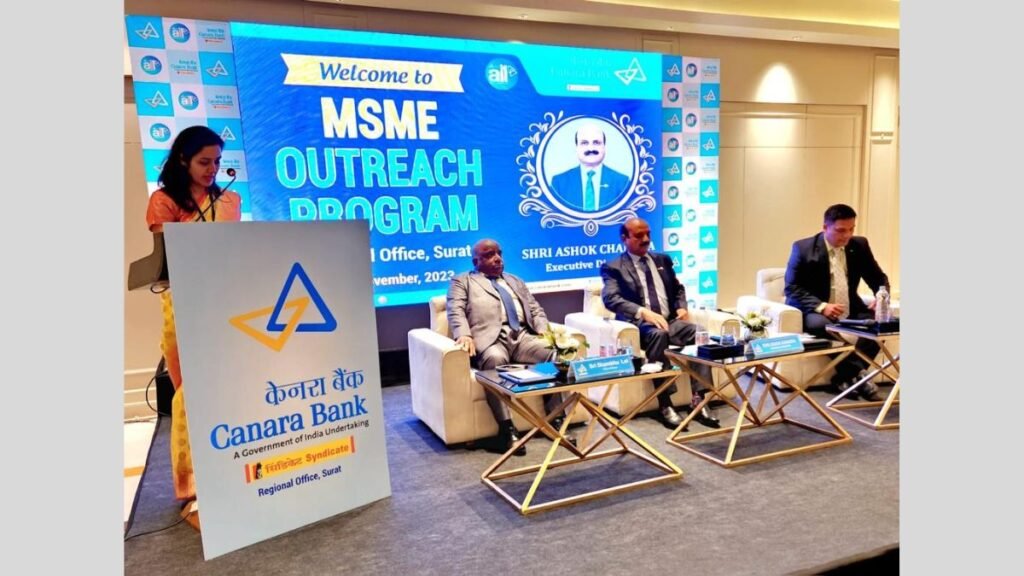 ED Shri Chandra informed the gathering all the major initiatives taken by the bank for growth in market share by changes bought in the area specific Textile scheme as well as many new products under retail segments which are quite competitive & attractive rate for housing and other retail products. The day ended with fostering connections with HNI customers. The initiatives taken by the bank in conducting such events were appreciated by the customers.
Further Shri Ashok Chandra assured all the borrowers that Canara Bank is there for any type of business needs and at the same time bank is committed towards its social responsibilities. On this occasion a Town Hall meeting was also conducted for all the staff members of the city and nearby branches.