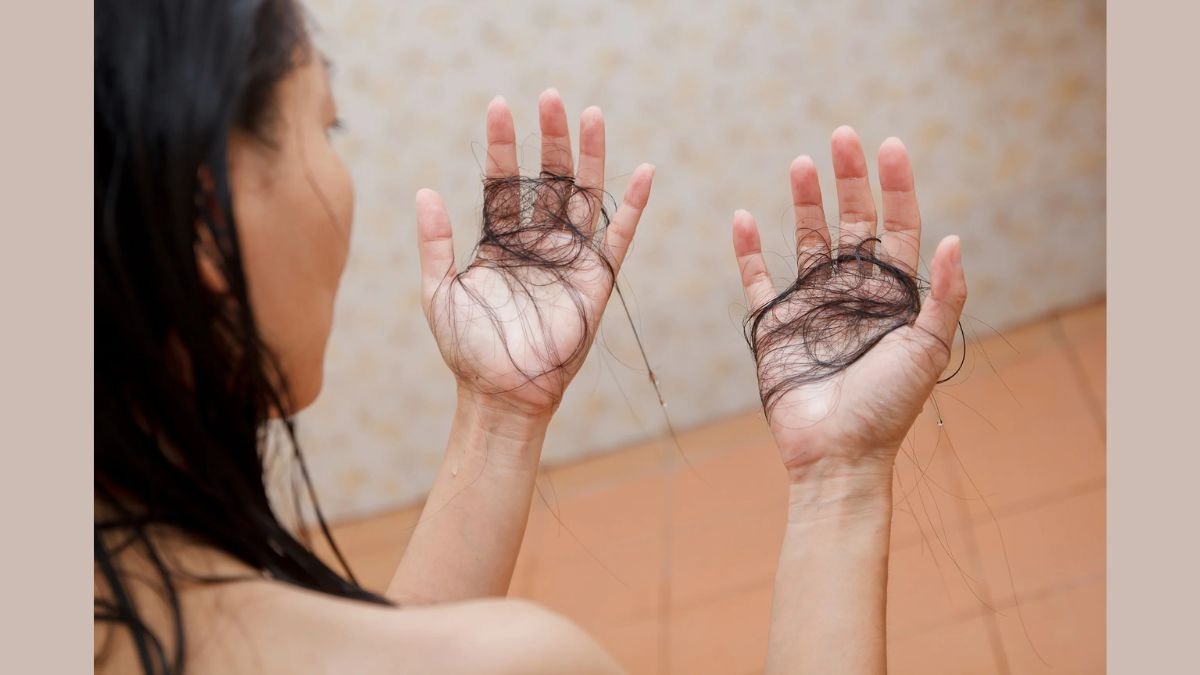 New Delhi (India), November 1: One can say that god is testing me repeatedly, as after my breast cancer diagnosis it felt like the end of the world for me. But as I started to feel a bit better, the hair fall due to my cancer treatment seemed like an additional burden to my already existing full cup of troubles.
After my cancer diagnosis, I felt that each day was a gift from god. I wanted to enjoy it to the fullest but my persistent hair fall got in the way of my happiness. You see, before what seemed like infinite suffering I endured I was just a regular housewife finding pleasure in the simple joys of my family life. I was very affectionate towards my son and beloved husband. I fulfilled all my duties and was a caring person. 
My world was completely shattered after I received my breast cancer diagnosis. I constantly thought, "What did I do to deserve such a dreadful disease!? I had not been exposed to any chemicals!? I certainly was not on any medications that might have caused it!? The question of why me!" bothered me and shook me to my very core. I got more and more anxious and nervous. I had to face the uncertainty of life. There was no escape. Additionally, everyone around me did not let a day go by without reminding me of my diagnosis and feeling pity for me. Due to my overthinking nature, I had other anxieties of my own. Whether my son would be okay if something undesirable happened to me. It was all too much to handle already, so this stress and the cancer treatment created havoc for my hair as well. 
Within a year, I started experiencing intense hair fall, hair thinning, and dandruff. To my horror, it was increasing swiftly. My hair density began reducing. I religiously followed my routine hair care of shampooing twice a week and hair oiling before each wash. I ate fairly nutritious and healthy food. Similar thoughts from earlier days keep cropping up in my mind that I had not taken any chemical treatments or any medications. Why do I suffer from such problems? Why does my hair fall get even worse? Little did I know that hair fall is a vicious cycle? We get stressed. We get hair fall and then we get even more stressed due to it. That's how the cycle progresses.
One of my relatives had taken a hair treatment for her hair loss from Dr Batra's® homeopathy clinic a few months back. She asked me to visit as well so that I could see the difference. I was looking for hair fall solutions. This seemed like a good option since I had heard that homeopathy is natural and safe, but I did not try it until now. This experience is quite unique and different than I had hoped but in a good way. 
Here is my experience from the Homeopathic consultation I had at Dr Batra's® homeopathy clinic:
When I first visited Dr Batra's® clinic, I was advised to follow up regularly for the best results. 
The homeopaths focused on every minute detail about me in a 40 minute consultation. 
After that, they evaluated the extent of my hair problem with a video-microscopic hair test. They conducted this test with a high grade of magnification to view my hair and scalp problem. 
After this evaluation, homeopaths not only focused on my symptoms but also considered a holistic approach by the inclusion of symptoms of body, mind, and soul. They treated me with a personalized treatment plan made especially for my complete well-being.
In order to enhance my hair fall treatment, I had a few sessions of new hair treatment, which is an international hair treatment that prevents hair fall and dandruff. 
The aesthetician at the clinic said that it would help stimulate new hair growth up to 4 times faster than normal as it improves blood circulation. Moreover, it increases the hair volume quickly and prevents any further hair damage. It had no side effects, did not cause any allergic reactions at all and was much affordable and safer than the expensive surgeries for hair replacements. 
My hair fall showed a great improvement in such a short time. I started seeing improvement in my overall well-being. I was having more energy, I was more positive. I wanted to pursue my hobbies, meet new people, and truly live my life to the fullest. Within a year, I was better and I remained medication free. That's the goal, am I right!?
Here's what I learned from this unique experience at Dr Batra's® clinic:
You need to understand that homeopathic consultation is very different from regular doctor visits. Homeopaths ask you a varied set of questions that you would never have given a second thought to. You will be asked to comprehensively describe your life story. You would be asked to give an account of your most significant life events and your feelings in regards to them.
Let me tell you this is the most natural and safest treatment mode I have come across. I did not have to worry about whether it would suit my hair nor did I have to worry about any allergies.
It was a very unique experience, where we kind of discover things about ourselves that we were unaware of. 
Remember to be patient and calm and not get irritated, frustrated, or embarrassed as all of us are humans.
Homeopathy gave me a second lease of life to rediscover myself. I have been so happy and enthusiastic all the time since I started my homeopathy treatment for hair fall. Now nobody even remembers that I had cancer, it is a thing of the past. All they remember seeing me is that I love life and enjoy it as much as everyone else does.
So for once, do not fall prey to glamorous ads and opt for simple long-lasting hair fall treatment solutions like homeopathy to remain completely satisfied. Dr Batra's® homeopathy clinic has treated many of my friends and family up till now. I feel happy to spread my unique and helpful experience in this article.
If you have any objection to this press release content, kindly contact pr.error.rectification[at]gmail.com to notify us. We will respond and rectify the situation in the next 24 hours.