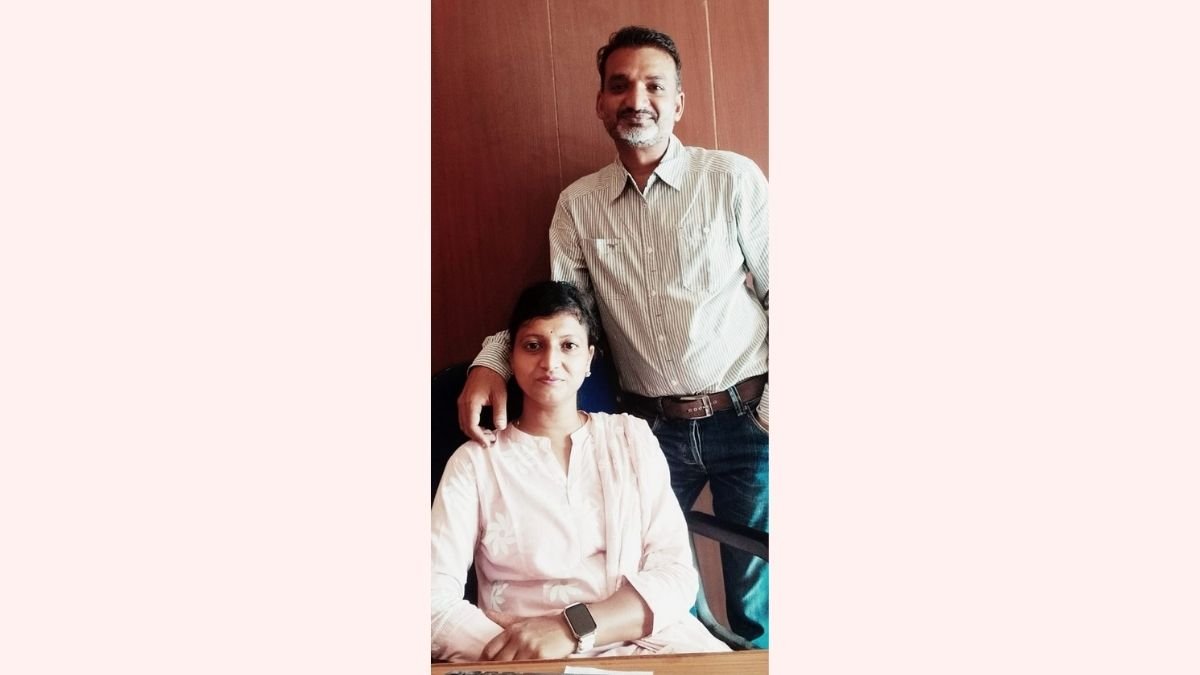 Naturally Revitalising Lives: Ayurvedic Herbs and Organic Products by Trustherb
Jaipur (Rajasthan) [India], October 17: Ideas have the potential to strike at any given moment, and for Ravi Jhunjhunwala and Archana Jhunjhunwala, a couple driven by their shared entrepreneurial spirit, their idea took root in 2017. Trustherb.com, an online Ayurveda healthcare e-commerce portal, emerged as India's most profitable online healthcare brand, and its remarkable success story continues to inspire. Let's delve into the captivating journey of Trustherb and discover what sets it apart.
With a solid technical background, Archana Jhunjhunwala spearheads the in-house marketing efforts at Trustherb.com. The day-to-day operations of the company are managed by Ravi Jhunjhunwala, who has the requisite abilities and an MBA. Together, they have created a harmonious blend of skills and expertise that drives Trustherb forward.
Trustherb made its debut in 2017 with a modest investment of 0.1 million INR, setting itself apart by achieving profitability right from its inception. Unlike many other brands in the same sector, Trustherb has not incurred any losses or sought external funding.
Ravi Jhunjhunwala attributes this remarkable success to the brand's unique business model and the traditional approach they adopted to build it. Trustherb stands out as a pioneer in the direct-to-consumer (D2C) segment, exporting raw herbs worldwide.
Trustherb takes immense pride in being India's leading online store for natural herbs and organic products. With a remarkable 50 years of experience in the spices trading business, the founder's passion for the ancient science of healing has been the driving force behind Trustherb's mission.
In today's modern world, Trustherb aims to enrich the lives of people worldwide through Ayurveda. Their platform offers consumers a wide range of herbal products, all meticulously handpicked by a trusted team and packaged with utmost care to ensure quality and hygiene.
The goal of Trustherb is to offer customers the best products at affordable costs with quick delivery. They strive to promote 100% natural and organic Ayurvedic products while supporting authentic farmers who cultivate these herbs. Additionally, Trustherb is dedicated to empowering women entrepreneurs by promoting their Ayurvedic products and supporting rural, tribal, and village artisans.
With an unwavering commitment to its vision and mission, Trustherb aspires to become a trusted global leader in enriching people's lives with Ayurvedic herbs and products.
Trustherb's journey stands as a testament to the power of passion, perseverance, and a traditional yet innovative approach. By bridging the ancient wisdom of Ayurveda with modern e-commerce, Trustherb is redefining the way people access and benefit from herbal products.
Trustherb paves the way for a healthier and more holistic future by maintaining an uncompromising commitment to quality, authenticity, and their customers' well-being.
Step into the World of Trustherb.com: Where Trust, Quality, and Ayurvedic Tradition Unite.
You can follow them on Youtube Channel @ trustherb for more health related contents.
Trustherb.com is not just a brand; it is a symbol of trust, quality, and the timeless tradition of Ayurveda.
If you have any objection to this press release content, kindly contact pr.error.rectification[at]gmail.com to notify us. We will respond and rectify the situation in the next 24 hours.