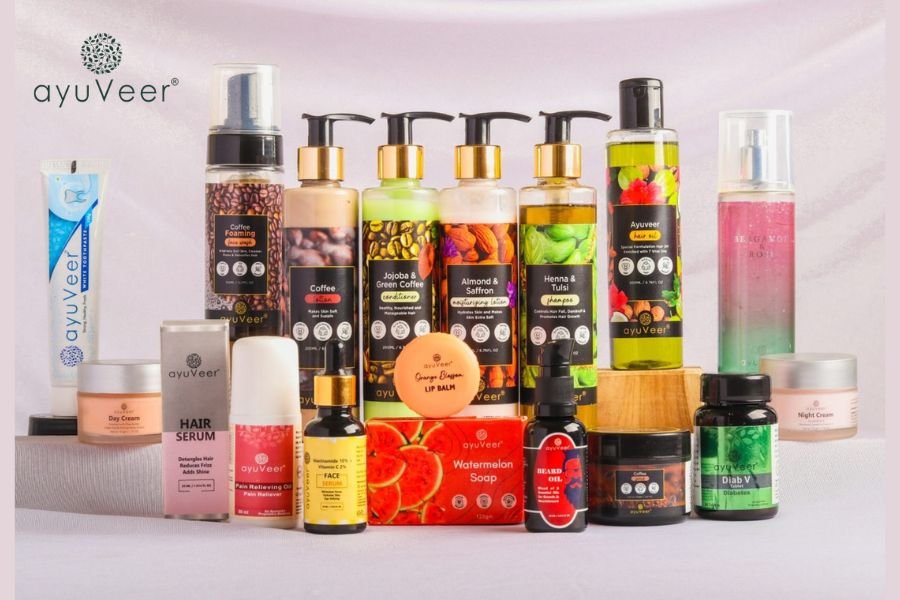 Meeting of the Board of Directors is scheduled on 25 Sep 2023 to consider and approve allotment of 99.99 lakh equity Shares by way of Bonus Issue
Gujarat (India), September 16: Veerhealth Care Ltd – engaged in the business of ayurvedic, herbal and personal care products has fixed 22nd September as the record date for the purpose of ascertaining eligibility of shareholders for issuance of bonus equity shares of the company. Company approved issue of bonus equity shares in the ratio of 1:1 i.e 1 fully paid up equity share for every 1 equity share held in the board meeting dated 14 August 2023. The board has also approved to increase the authorised share capital of the company to Rs. 31 crore from Rs. 21 crore.  Annual General meeting of the company was held on 11 September 2023.
Meeting of the Board of Directors of the Company is scheduled on 25 September 2023 to consider and approve allotment of 99,99,238 Equity Shares of Rs. 10/- each by way of Bonus Issue to such members whose name appears in Register of Members as on September 22, 2023 being the record date fixed for the purpose of bonus issue. Company have received in-principle approval from BSE vide Letter No. LOD/Bonus/TP/DA/615/2023-24 dated September 12, 2023 for issue and allotment of 99,99,238 Bonus Equity Shares of Rs. 10/- each in the ratio of 1:1.
Company has a strong product portfolio of over 100 Herbal and Ayurvedic Products in Skincare, Bodycare, Haircare, Oralcare, Healthcare and Fragrance. Company's brand 'Ayuveer' and its e-commerce platform is getting strong traction in the domestic and export markets; Started exports to USA and South Africa. Company's client includes Dava India, Gracious Pharma, Babuline, Graciera Pharma, Apollo Pharmacy etc. Company has a vision to become a leading provider of health care and personal care products by making available research-based quality products to meet the varied health needs of customers.
Veerhealthcare Care Ltd has successfully turnaround the business operations in FY23 and ready for the next phase of growth and quantum jump in the revenue and profits. For Q1FY24, company reported total income growth of 28% Y-o-Y and Net Profit growth of 294% Y-o-Y.
Company is progressing well on its long-term growth roadmap and already completed its expansion plans. Company's 'Ayuveer' brand is getting good traction in the domestic and export markets and company is planning to launch many innovative product in time to come.
In the month of March 2023, company has successfully completed preferential allotment of 30.65 lakh equity shares of Rs. 10 each at Rs. 19.25 per share including premium of Rs. 9.25 per share amounting Rs. 5.90 crore. The funds are being utilised for the expansion of company's manufacturing facilities, new product launches and install new manufacturing lines.
Company has recently signed contract to supply "WHIDENT" range of toothpaste to North West African countries including Morocco, Casablanca etc. The move is part of company's expansion plans to expand its presence in the export market and increase export sales. Company has already been successfully manufacturing and exporting various types of toothpaste to East African countries.
The Company produces Intensive research-based quality products with expert guidance and enormous experience of renowned Vaid of Mumbai, Dr. Vinod C. Mehta, an Ayurvedic practioner since 30 years and Dr. Rajiv Bhirud, an expert in formulations of cosmetic and personal care products. The company is well-equipped with state-of-the-art manufacturing facilities and skilled personnel to ensure optimum utilization of resources with the best quality product.
If you have any objection to this press release content, kindly contact pr.error.rectification@gmail.com to notify us. We will respond and rectify the situation in the next 24 hours.