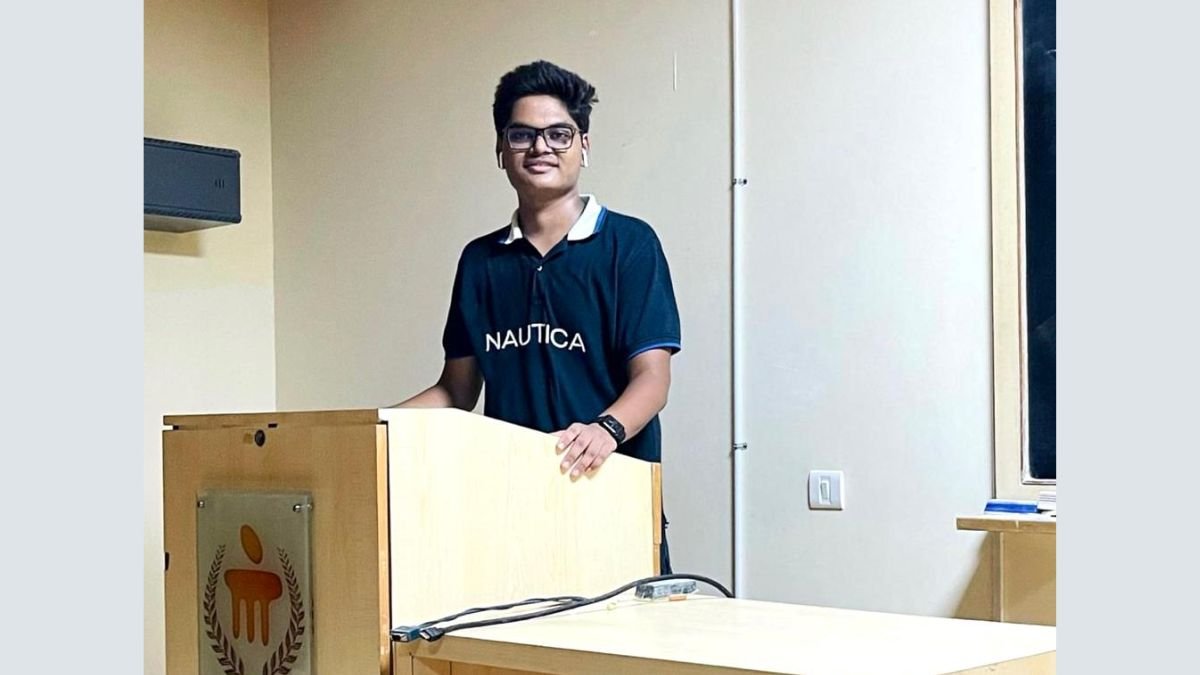 New Delhi (India), September 6: In the world of finance, success stories often start with humble beginnings, and Yash Suryavanshi is no exception. Hailing from the serene village of Chiplun in the heart of Maharashtra's Konkan region, Yash's journey to becoming a financial consultant extraordinaire and a dedicated philanthropist is nothing short of remarkable.
Early Years and Uphill Battles
Yash's fascination with the stock market began in his formative years. Growing up in a household where both his parents served as government teachers, he completed his primary education in Chiplun. However, his ambitions extended far beyond the confines of his village.
At the young age of 18, Yash embarked on a path that would shape his future. He enrolled in a stock market analytics course, displaying a level of determination that would come to define his career. Yet, his initial foray into the stock market was not without its share of hardships. He faced losses and encountered a distinct lack of support from relatives and friends. Even his teachers criticized him for not prioritizing his studies. During his 12th-grade year, the pressure of low marks and successive stock market losses pushed him into a stage of severe depression.
A Resilient Career
Despite the initial setbacks, Yash persevered and began trading at the age of 18. His journey to financial success was punctuated by notable achievements. Yash emerged as a prominent angel investor in local startups, guiding the next generation of entrepreneurs. He also extended his expertise to counsel young individuals interested in navigating the complex world of the crypto market. Business owners sought his advice on international market investments.
Yash's leadership skills came to the forefront when he assumed the role of Chairman of the Student Council at MAHE University. He further honed his skills during an internship in the United States as a programmer and later joined J.P. Morgan Chase as a financial analyst. Currently, he holds the esteemed position of Managing Director at Technocyber Finance Consultancy and serves as the Chairperson of the Rajaram Charitable Trust.
Education and Unwavering Ambition
Yash's educational journey is nothing short of exceptional. He holds a Bachelor of Business Administration from NMIMS University and is currently pursuing a Bachelor of Data Science at IIT Madras and a Bachelor of Technology at Munich University. His commitment to lifelong learning is underscored by a Diploma in Corporate Finance from Yale University in the United States.
His financial journey, which started with a modest profit of 1 lakh INR, soon evolved into a multifaceted venture. Yash diversified into local startups, real assets, and the crypto market, achieving significant success. At the astonishing age of 19, he crossed the net worth of 1 crore INR, and today, his net worth exceeds 5 crores INR, with a monthly income surpassing 5 lakhs INR at just 21 years old.
Philanthropy and Societal Commitment
Yash Suryavanshi's impressive success hasn't led him to forget those less fortunate. He is deeply involved in philanthropic and social work. Yash served as an NCC cadet volunteer in Kashmir for three months and represented Maharashtra as a National Volunteer at the Parliament House.
His commitment to making a positive impact extends internationally, having attended foreign expos in Dubai and Saudi Arabia. Yash is an active volunteer for RSS in Karnataka and played a crucial role in various social initiatives, including the Swachha Bharat mission. During the challenging times of the COVID-19 pandemic, he donated 500 oxygen cylinders and contributed to disaster relief efforts in Kedarnath and Northeast India. Yash has also devoted his resources to assist handicap children and students living below the poverty line.
Aspirations for the Future
Looking ahead, Yash Suryavanshi has ambitious plans to democratize finance. His vision involves enabling every individual to enter the stock market and earn independently. To materialize this vision, he intends to establish a trading school where he will impart the fundamentals of trading, asset management, and stock market intricacies.
In short, Yash Suryavanshi's journey from a quaint village to the echelons of the financial world, combined with his philanthropic endeavors, is a story that inspires. His unwavering determination, impressive knowledge, and compassion for others set him apart as a force to be reckoned with. As he continues to chart new territories in the finance sector, Yash's future endeavors promise to make the world of finance more accessible and equitable for all. For further insights into his journey, visit https://yashsuryavanshi.com/. 
If you have any objection to this press release content, kindly contact pr.error.rectification@gmail.com to notify us. We will respond and rectify the situation in the next 24 hours.