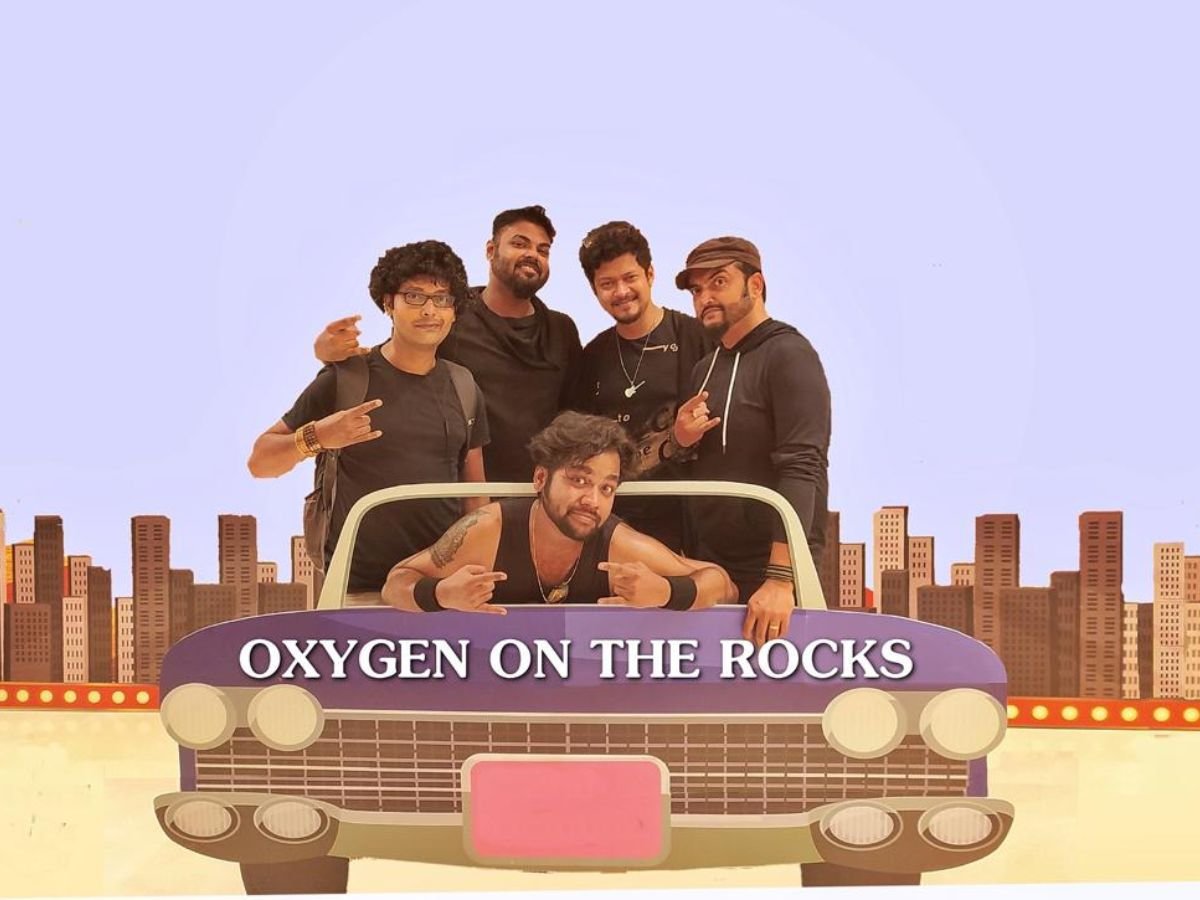 New Delhi (India), September 1: Oxygen On The Rocks (OOTR) releases their new song "Jeet" . The band's recent song, "Zinda" was well-received by the audience. These tracks, which are now available for streaming on various platforms, have been creating waves of excitement among music enthusiasts. The visually captivating song "Zinda" was filmed at the breathtaking outdoor location named Dodda Ayur – a location affectionately referred to as "Chota Ladakh." The ethereal landscapes provided the perfect backdrop for the song's narrative, which speaks of seizing life's opportunities and following one's passions. The Band's frontman Souvik Chakraborty, the artist behind the vocals and guitar, penned the heartfelt lyrics of "Zinda."
"Jeet," the dynamic counterpart to "Zinda," was filmed at the urban-chic "Wire Up" studio, located in the heart of Koramangala, Bangalore. The studio's artistic ambiance, adorned with graffiti, set the stage for the song's compelling story of overcoming challenges and fears. The Lead Guitarist Anish Chakraborty, another talented member of OOTR, not only lent his vocals to "Jeet" but also wrote its inspiring lyrics. Dipayan Banik (G Bo), the Drummer of OOTR and Bilwanath Chatterjee from Dream Artisans Production, the visionary directors behind the videos, flawlessly translated the essence of both songs onto the screen. German Sarkar, the percussionist & Arnav Sengupt the Bassie of OOTR, have put out their heart & soul on the set & light design. The music videos feature the band members themselves, with "Zinda" showcasing their collective energy, and "Jeet" featuring the talented Harini M Khare alongside the band. 
The videos intricately encapsulate the profound emotions and poignant messages that lie at the heart of both "Zinda" and "Jeet." In the artistic rendition of "Zinda," the visuals echo the song's call to embrace the ever-changing tides of life, to dance in the rain of possibilities, and to paint the world with the hues of our aspirations. This visual narrative harmoniously resonates with the song's lyrical depth, which champions living each moment as if it were a chapter of our personal opus. Meanwhile, the video portrayal of "Jeet" undertakes a captivating journey through the corridors of self-discovery and courage. The metaphor of a cage, meticulously threaded throughout the visuals, emerges as a powerful emblem of the self-imposed boundaries we encase ourselves within. 
OOTR has previously delighted audiences with a range of tracks, including "Manchala," "Yaaron Ki Yaari," and "Pehchaan." The videos for both "Zinda" and "Jeet" would be available on popular streaming platforms including YouTube, Hungama Play, Airtel Digital and Songdew TV. For those who prefer to savor the audio experience, the songs are available on Spotify, Amazon Music, Hungama Music, Wynk, JioSaavn, and Resso. The band is also excited about its next song "Raasta" which is to be released by the end of 2023.  
If you have any objection to this press release content, kindly contact pr.error.rectification@gmail.com to notify us. We will respond and rectify the situation in the next 24 hours.