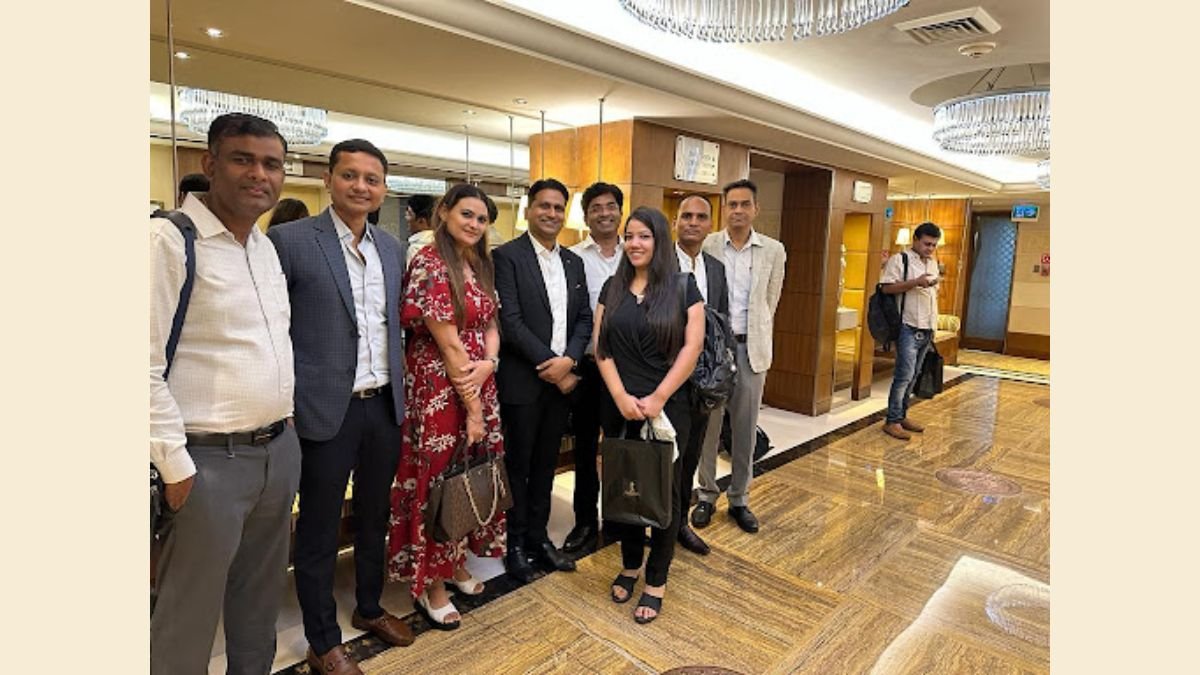 WRC Team: Mr. Sudeep Nayak, Mr. Sunil Sah and Mr. Santosh Kumar Bhagat, Mr. Ranjan Singh, Mr. Tribhuwan Pratap Singh, and Miss Kavita Gusai
New Delhi (India), August 30: Envied for abundant natural beauty of the Himalayas and world-class tourist destinations, Nepal, is making waves for an entirely different reason- that of the most preferred destination for medical studies. Facilitating this transition is the global entity Wide Range Consultancy (WRC) Pvt. Ltd., Kathmandu, founded in 2007 by Mr Sudeep Nayak. Since its inception, the pioneering WRC is playing a pivotal role as a credible admission service provider, guiding Indian parents and their wards to some world-class medical universities in Nepal, India, Bangladesh and many other countries. A pioneering entity of its kind, WRC, a Nepal Government registered educational consultancy, has redefined the choice of studying MBBS in Nepal by making the environment favourable for it.
In recent years, Nepal has gained prominence as a safe and ideal destination for pursuing MBBS by foreign students, particularly, Indian students aspiring to be doctors. What are the factors leading to this rising trend of Indian students opting to do so makes for an interesting exploration of facts such as eligibility criteria, admission procedures, tuition fee. 
Giving an edge to Indian students seeking admission to Nepal's medical institutions is the geographic proximity between the two countries, who share unique ties of friendship and cooperation characterized by an open border and deep-rooted kinship and cultural similarities that enables Indian students to easily adapt themselves to Nepal. Since Indians don't require Passport or VISA to travel Nepal and vice versa, students can easily go home during vacations. Another clinching factor is that Nepal is one of the safest countries, saving parents the anxiety like those of students studying in Ukraine, who were forced to leave their studies in-between to return home after the war broke out with Russia, while many are still struggling to get admissions in other countries. 
The Bachelor of Medicine and Bachelor of Surgery (MBBS) is a four-and-half-year integrated program followed by a compulsory internship training of one year in their parent hospital which is same as in India. It is also cost-effective in Nepal as compared to many private medical colleges in India. Besides, the medium of instruction is English, and both countries share a similar medical curriculum because they follow guidelines set by Nepal Medical Council (NMC). This curriculum compatibility factor ensures that the course content and academic standards are comparable, making it easier for Indian students to adapt and pursue their medical education in Nepal. On getting the degree, Indian students can appear for License examination conducted by Nepal Medical Council (NMC). Since food, disease, trade name of medicine etc., are common with Nepal, Indians can even easily practice as per Labour Act of Nepal.
Building a Today for Tomorrow
WRC has close links with all the 20 medical colleges, both government and private. Each of them has their own hospital ranging from 300 to 1000 bedded capacity. Colleges like Manipal College of Medical Sciences – Pokhara have huge infrastructure of 300 acres of land with modern lab, latest equipment with small capacity of student to teach. The ambience is of a Gurukul to those who want to study in top medical colleges of Nepal. Manipal College of Medical Sciences (MCOMS) – is a prestigious medical college located in beautiful city of Nepal, Pokhara and was established in 1994. MCOMS has strong Network of Doctors & Globally experienced faculties with expert & quality services in critical care (SICU, MICU, PICU, NICU) Neuro – Medicine, Spine Surgery, Paediatric Surgery, Uro – Surgery, Pulmonary medicine, Sleep Medicine and Gynae / Obstetrics Services. The maximum intake of students for MBBS is 100, out of which 50 % is reserved for foreign national students at MCOMS and 8 % in government medical colleges of the land-locked nation. 
With so much on offer, WRC is proving to be a reliable link between the institutions and the students, enhancing the prospects of pursuing MBBS in Nepal, which is attracting the attention of international students to top medical institutions such as Manipal College of Medical Sciences, Pokhara, which are equipped with the state-of-the-art amenities required for medical pedagogy, and sharing information concerning the medical science. 
Criteria for admission
Student seeking direct admission in any private colleges should qualify the NEET, 2023 with marks 137 and above, with 50 % in PCB.  Only those students aged 17 and above should apply for Medical Education Commission Combined Examination Form, which is expected to publish in first week of September, 2023. This is much ahead than previous year giving students ample time to search for good colleges in Nepal. 
Also, the Government of Nepal has published common fee structure of USD 75000 for all medical colleges, irrespective. However, almost all private medical colleges give huge scholarship to attract Indian students which ranges from INR 42 to 60 lakh tuition fee in total. 
Through its extensive experience in this service sector, WRC is providing an array of seamless education information and assistance to Nepalese and Indian students in getting admission into universities of international recognition and repute, winning the hearts of thousands of students and parents by helping them realize their dream. 
For Admissions related Enquiry contact: Mr. Sudip Nayak, Email: info@wrc.com.np , Phone: +91-7428360636, +977-980‑2031942
For media inquiries contact PR Panda Promotions
If you have any objection to this press release content, kindly contact pr.error.rectification@gmail.com to notify us. We will respond and rectify the situation in the next 24 hours.