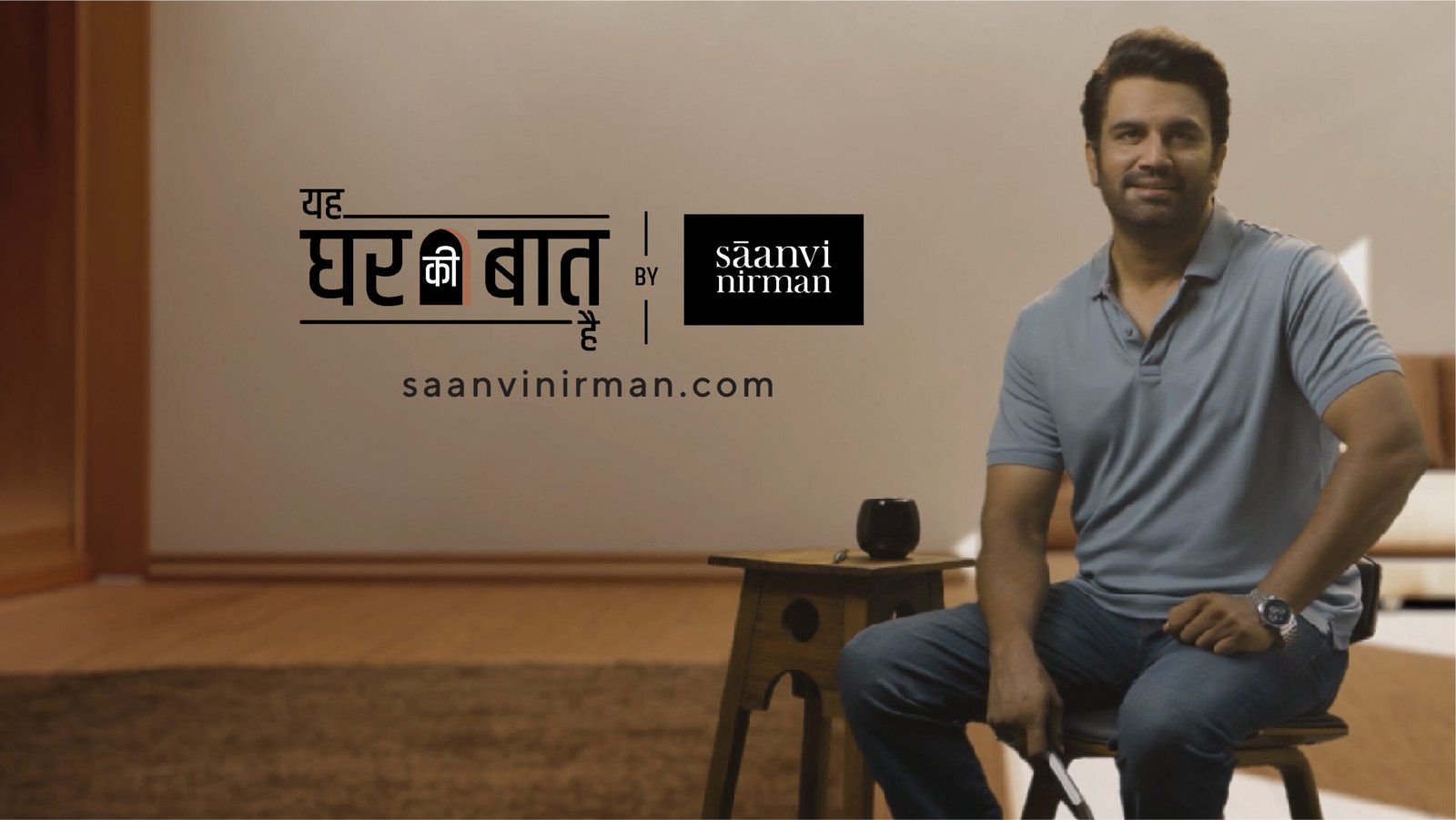 Ahmedabad (Gujarat) [India], August 28: Renowned real estate developers of Ahmedabad, Gujarat – Saanvi Nirman – has taken an excitingly creative route with the launch of its new brand campaign reassuring the dependable DNA of the company that resonates in their consumer's minds as well. The campaign aptly named "Yeh Ghar Ki Baat Hai" embodies the company's dedication to customer-centricity, R&D, ethics & trust towards elevating lifestyle.
"Yeh Ghar Ki Baat Hai" is a phrase used most widely in any Indian household and it stands for oneness, affinity & familial bond. This is the bond that Saanvi Nirman shares with its customers & communicates via its various residential projects, ancillary services and most importantly in the trustworthy deals with home buyers.
Talking more on the campaign Mr. Ankur Desai, the company's founder stated "Yeh Ghar ki Baat Hai, is an emotion which gives a sense of assurance and mutual understanding, and that is what family and home is all about."
Moreover, Mr. Shaival Patel, the company's Co-founder stated that "A home is something which is very aspirational and as a real estate developer we aim to connect with the people who aspire to have a home to call their own."
The epicenter of the campaign "Yeh Ghar Ki Baat Hai" is a monologue narrated by the famous actor Sharad Kelkar. The monologue revolves around the values associated with GHAR and how people of all age groups are emotionally & sentimentally attached with it during various stages and situations of life. This audio-visual monologue can be seen on the official YouTube channel of Saanvi Nirman. The communication then reached out to the radio listeners via poetic narrations on the same topic in the same voice (Sharad Kelkar) integrated with listeners interaction carried out by the radio presenters.
To reach its audience effectively, Saanvi Nirman has designed a comprehensive multichannel marketing campaign. Leveraging traditional media, digital platforms & social media influencers, the campaign aims to engage potential buyers and generate buzz around the brand's familial vision.
The brand campaign reiterates the company's commitment to build not just properties but also thriving communities where dreams can thrive. As the real estate landscape evolves, Saanvi Nirman stands poised to lead the way by embracing change, delivering value, creating a better and brighter tomorrow for all.